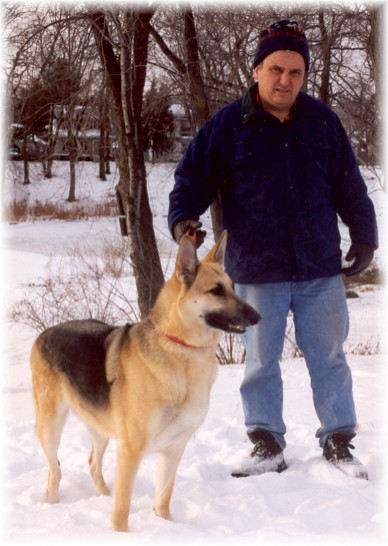 John and Rocky
Going on vacation and haven't decided what to do with your dog or cat ?
Is your pet home all day while you're working ?

In-home pet care offers an affordable quality alternative, for caring for your pet.

Long time resident • Excellent References • Many Current Customers.
I've been taking care of pets professionally full time since 1997.


Advantages of in home care
A familiar environment
Less chance of illness
Pets remain on normal daily routine (diet, medication, walks)
Home security, I check your home daily.
Plant watering, mail pickup
A happy pet when you get home.

I'm here for vacations and every day walking, I love animals, that's the main reason I'm in this business.
For more about my services see the details page or click on the links above.
John's Petcare
294 Lynn Street, Peabody, MA
Phone: (978) 530-1053
Cell: (978) 979-8170
E-mail: John@johnspetcare.com
I serve the towns of Peabody, Salem, Danvers, Marblehead, Swampscott, Lynn, and Beverly Massachusetts, depending on schedule. If you're close by call or email me. I'm listed in the Pet Sitting Directory. I'm bonded, insured, and a member of Pet Sitters International.
Salem MA Pet Sitting – MA Pet Sitting – Dog Day Care Salem MA – Dog Day Care in Salem MA – Salem MA In Home Pet Care - MA In Home Pet Care